How To Convert Existing App Concept Into A Successful Mobile App
---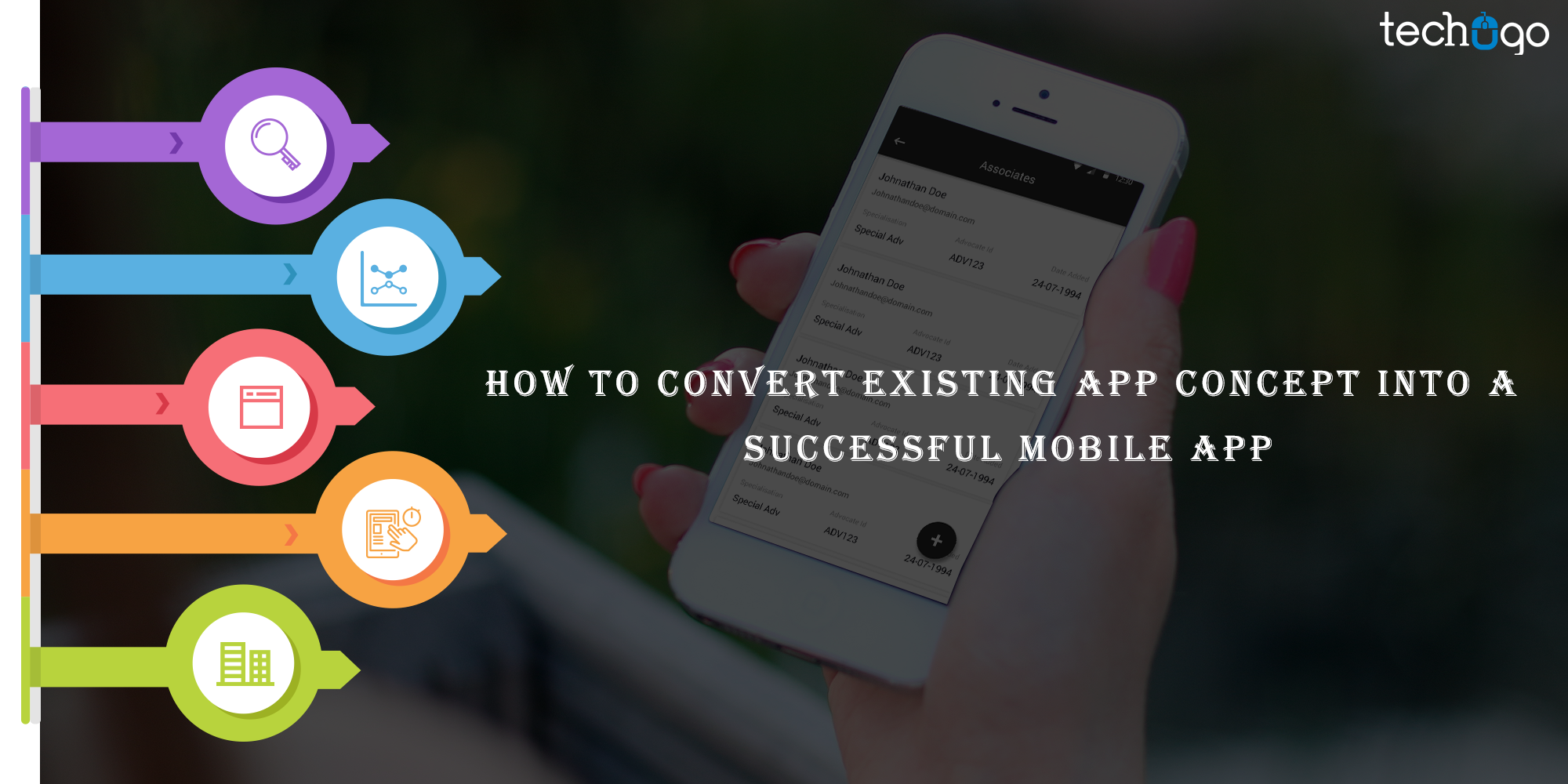 You love the app idea, and want your app to succeed so the app can turn into a massive hit for your business, but how can this happen when an app similar to your app concept already exists in the app store?

Ouch…that's too much to give me pain, you mean to say, an app similar to my app already exists, then, of course, there is no light which can save my app from being doomed and there is no way that it can even get noticed by the potential users.
Uff, now what would happen, I have spent my time and energy invested in this app concept to bring into reality, and now it is nothing but a futile app concept.
I think I need to abandon my app dream in between and need to start from the scratch…
Hey, Relax !!!
You are over-thinking, though your concern is logical and cannot be ignored, but there are ways, which can help your existing app concept to make a sizzling app.
The sad part of the mobile app development suggests, that most of the great app concepts are already been worked upon and leaving much room for your creativity to take a turn now and you can create something BIGGG and BETTER out of the existing concept too, so don't lose your heart and just stick around to my blog piece today to carve the better solution for your app concept…
Integrate Relevant Keywords
Yes, research is the key which suits the need of the hour best, but how is it done even?
Well, if this question has bugged you and you couldn't find an optimal solution for your app concept, then you need to follow some steps by identifying the relevant keywords, which can be a part of the app, and help the users to find your app.
Don't take the keywords to be any random marketing strategy, but it is one of the most vital elements when users look for an app, it can be in the form of the best game for boys, top-selling mobile app and many other keywords pertaining to your app genre.
Check Your Competitors' Work
Your competitors are always your guide. Don't take me wrong, you don't have to sit and talk with your competitors for their divine guidance, but you only need to download their apps and check closely what the features are and what are the loopholes in the app.
By conducting this detective job, you allow a smooth passage for your mobile app to run effortlessly, and experience, not a single glitch which your competitor's app already has.
And make sure your app does not repeat either of the technical or user experience glitch already performed in your competitors' mobile app.
Give A Different Outlook To Your App
Your app concept is great and you don't need to get it changed, but refine it a little bit.
An app concept has to be refined?
Yes, it needs to be refined, in a way that it would give your users a more filtered search approach. For instance, if your app concept was about online food delivery app, then give a twist to the app concept by making it ordering food online at the WEE hours and as well as the normal hours.
By adding this, you give your users a new approach and a refreshing outlook to consider your app and give your app the utmost preference compared to other existing mobile apps in the app market.
Run Conceptual Testing For Your App Concept
Once every relevant step mentioned above is taken into consideration, then the very next step you need to plan is running a conceptual testing for your app concept.
The conceptual testing would help you to decide the considerable market for your app.
There are different methods to perform this sort of testing and find out the real competition your app is going to face and what the targeted users, in reality, do think about your app.
Don't Pick A Random Company
This is the utmost high-priority point you need to think of. A right mobile app development company can help you build the app in a constructive way, else your app can never go successfully.
A right mobile app development company in UAE has every possible essence to give you the relevant set of advice and suggestions to proceed with, so your mobile app can turn into successful venture.
On the other hand a wrong or inexperienced mobile app development company, would not conduct any sort of research from their end to enhance the usability of the mobile app, and in the end you would have a mobile app, which can only suffice the requirement of app but would not serve any purpose of resolving the need for your business.
Thus it is highly advisable to pick the top mobile app development company in UAE, so your mobile app can turn into one of the most productive ventures for your business revenue generation.
---